Posts for tag: root canal
By Dental Depot
November 29, 2018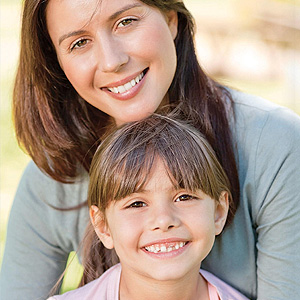 It's often best health-wise to preserve even the most troubled tooth—including a child's primary ("baby") tooth. If that sounds like too much effort for a tooth that lasts only a few years, there's a big reason why—if it's lost prematurely, the incoming permanent tooth above it could erupt out of position.
Preserving a decayed primary tooth could include procedures similar to a root canal treatment, commonly used in adult permanent teeth with inner decay. However, we may need to modify this approach to protect the primary tooth's pulp. This innermost layer plays a critical role in early dental development.
Because an adult tooth has reached maturity, removing diseased pulp tissue has little effect on its permanent health. But the pulp contributes to dentin growth (the layer between it and the outer enamel) in primary and young permanent teeth, so removing it could ultimately compromise the tooth's long-term health.
Our goal then with a child's tooth is to remove as much diseased tissue as possible while involving the pulp as little as possible. What techniques we use will depend on how much of the pulp has become infected.
For example, if decay has advanced to but hasn't yet penetrated the pulp, we may remove all but a small amount of the decayed structure just next to the pulp to avoid its exposure. We may then apply an antibacterial agent to this remaining portion and seal the tooth to curb further infection.
If on the other hand the pulp has become infected, we may try to remove only the infected portion and leave the remaining pulp intact. We'll only be able to do this, however, if we deem the remaining pulp healthy enough to remain infection-free after the procedure. If not, we may need to remove the entire pulp as with a traditional root canal. This option, though, is a last resort due to the possible effect on dentin growth and the tooth's long-term health.
As you can see attempts to preserve a primary tooth can be quite involved. But if we can help it reach its full life span, it could mean better dental health for a lifetime.
If you would like more information on caring for primary teeth, please contact us or schedule an appointment for a consultation. You can also learn more about this topic by reading the Dear Doctor magazine article "Root Canal Treatment for Children's Teeth."
By Dental Depot
October 28, 2017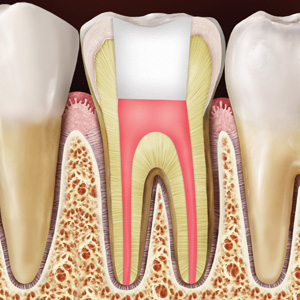 One of the most effective techniques for saving decayed or injured teeth is the root canal treatment. Yet when many people hear they need it, they become nervous at the prospect.
Much of this stems from a common misunderstanding that undergoing a root canal is painful. It's not — today's anesthetics are quite effective in numbing pain during a procedure, and mild pain relievers like ibuprofen are usually sufficient to manage any discomfort afterwards.
In fact, a root canal treatment relieves pain caused by decay within a tooth. As decay progresses, it can enter the interior known as the pulp, which contains bundles of nerves and blood vessels. It attacks these nerves causing pain and infection. If the infection progresses through passageways known as root canals that are in the roots of the tooth, the pain can intensify. More important, the tooth is in danger of loss as the root and connective tissues that hold the tooth in place are injured from the spreading infection.
During a root canal treatment, we access the pulp by drilling a small access hole, usually in the biting surface or in the rear of a front tooth. Once we enter the pulp chamber we remove all the contaminated tissue. Once thoroughly cleansed, we fill the empty chamber and canals with a special filling (usually gutta percha) to prevent future infection. The access hole is then sealed and at a subsequent visit we strongly recommend placing a permanent crown to provide further protection from damage to the tooth.
Root canal treatments are quite common. All general dentists have been trained in endodontic treatment and can perform most types of procedures. More difficult cases (like a complex root canal network that may be hard to access) may require the services of an endodontist, a specialist in root canals. Endodontists use advanced techniques and specialized microscopic equipment to treat complicated situations.
It's actually good news if we recommend you undergo a root canal treatment — it means your tooth has a good chance of survival once it's disinfected and the decay is removed. But don't delay: the sooner we can treat your tooth, the better your chances of a healthy outcome.
If you would like more information on root canal treatment, please contact us or schedule an appointment for a consultation. You can also learn more about this topic by reading the Dear Doctor magazine article "Common Concerns about Root Canal Treatment."