Posts for: February, 2021
By Dental Depot
February 20, 2021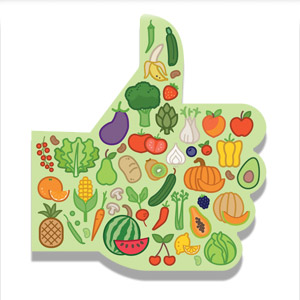 There are great health benefits to eating better, including for your teeth and gums. But to determine your ideal diet, you'll have to come to terms with carbohydrates, the sugars, fiber and starches found in plants or dairy products that convert to glucose after digestion.
Carbohydrates (also known as carbs) are important because the glucose created from them supplies energy and regulates metabolism in the body's cells. But they can also create elevated spikes of glucose in the bloodstream that can cause chronic inflammation. Besides conditions like diabetes or heart disease, chronic inflammation also increases your risk of periodontal (gum) disease, a bacterial infection arising from dental plaque.
Many concerned about this effect choose either to severely restrict carbs in their diet or cut them out altogether. But these hardline approaches deprive you of the benefits of carbs in maintaining good health. There's a better way—and it starts with understanding that not all carbs are the same. And, one difference in particular can help you properly manage them in your diet.
Here's the key: Different carbs convert to glucose at different digestive rates of speed measured on a scale known as the glycemic index. Carbs that digest faster (and are more apt to cause glucose spikes in the bloodstream) are known as high glycemic. Those which are slower are known as low glycemic.
Your basic strategy then to avoid blood glucose spikes is to eat more low glycemic foods and less high glycemic. Foods low on the glycemic index contain complex, unrefined carbohydrates like most vegetables, greens, legumes, nuts or whole grains. High glycemic foods tend to be processed or refined with added sugar like pastries, white rice, or mashed potatoes.
Low glycemic foods also tend to have higher amounts of minerals and nutrients necessary for healthy mouths and bodies. And fresh vegetables in particular often contain high amounts of fiber, which slows down the digestion of the accompanying carbohydrates.
Eating mainly low glycemic foods can provide you the right kinds of carbs needed to keep your body healthy while avoiding glucose spikes that lead to inflammation. You're also much less likely to experience gum disease and maintain a healthy mouth.
If you would like more information on nutrition and dental health, please contact us or schedule an appointment for a consultation. You can also learn more about this topic by reading the Dear Doctor magazine article "Carbohydrates Linked to Gum Disease."
By Dental Depot
February 10, 2021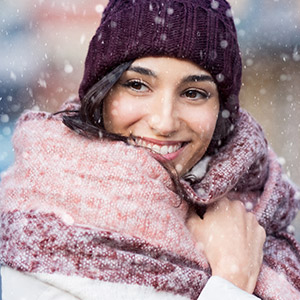 Now that the holidays are behind us and spring is ahead of us, winter doldrums may be setting in. If you are feeling a little blah, it might be time for a pick-me-up—and what better way to lift the spirits than by giving your smile a boost?
There are several ways to achieve a more attractive, confident smile, depending on your individual dental situation. Here are some possibilities:
Teeth Cleaning. If it sounds simple, it is! During your regular cleaning appointment, in addition to getting rid of plaque and tartar that cause dental disease, we use a polishing paste that removes surface stains.Not only will your teeth feel smoother, they'll look brighter.
Teeth whitening. If your teeth are yellowed, they can take the pizzazz out of your smile and make you look older. Professional teeth whitening is an easy way to upgrade a smile, and we can control the level of whitening—whether you want dazzling Hollywood white or a more subtle shade.
Dental bonding or veneers. If your teeth have gaps, chips, discoloration or a poor shape, dental bonding or veneers may be in order. Bonding is a way to repair minor defects in a single visit by applying tooth-colored material to the tooth. Veneers, which can be applied in as little as two visits, are thin porcelain shells that cover the entire front surface of your tooth. With both bonding and veneers, we custom color-match the materials so your smile looks completely natural, only better.
Crowns, bridges or dental implants. If you have a tooth that is not sustainable on its own, a lifelike crown can replace the visible part of the tooth, making it look good as new. If you have one or more missing teeth, a crown or bridge supported by dental implants can look and function like natural teeth.
Orthodontic treatment. If your teeth are not as straight as you'd like, orthodontic treatment can dramatically improve the appearance of your smile and give you newfound confidence. This original "smile makeover" is not just for teens; people of all ages undergo orthodontic treatment.  Not a fan of traditional metal braces? Not to worry—you may be a candidate for clear orthodontic aligners, which are nearly invisible and can be removed for meals and special occasions.
Gum surgery. If your teeth seem small or you think your gums show too much when you smile, changing the contour of the gums through periodontal plastic surgery can have a big impact on the look of a smile. Reshaping the gums also helps the teeth appear more prominent.
As you see, there is an array of options for enhancing your smile, and we're more than happy to help you develop a treatment plan that is right for you. So consider sprucing up your smile and boosting your spirits with a tip or two from this list.
If you would like more information about enhancing your smile, please contact us or schedule a consultation. To learn more, read the Dear Doctor magazine article "Cosmetic Dentistry."