Posts for: September, 2018
By Dental Depot
September 20, 2018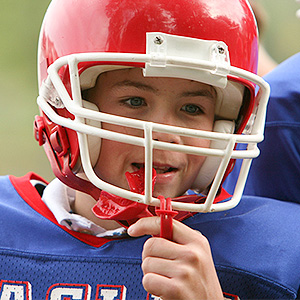 Autumn begins in the month of September, a season that promises cooler days and longer nights. But more significantly for sports fans, September marks the start of football season. Football remains America's favorite spectator sport—and it's also played by countless college and high school athletes, as well as those who enjoy an occasional pickup game in the back yard or on the beach. Yet, like many contact sports, football (even touch football) carries a risk of injury—and one of the areas of the body most vulnerable to injury is the mouth.
Some of the most common dental injuries in contact sports include lacerations (cuts), tooth fractures, displacement (teeth pushed deeper into or out of their sockets), knocked-out teeth, and temporomandibular joint problems. While it's hard to pin down the exact statistics, researchers estimate that over 5 million teeth are avulsed (completely knocked out) every year in the U.S. alone—a significant number of which are due to sports injuries. It is also estimated that the lifetime cost to treat an avulsed tooth ranges from $5,000 to $20,000!
Given the prevalence of sports-related dental injuries, it's no wonder that protective devices have been developed to minimize the risk. Properly fitted mouthguards have been shown time and again to be effective at preventing many types of dental injuries. Yet the use of devices isn't always required by rule-making organizations—and many casual players don't use them at all. That's a shame, because so many of the injuries are preventable.
Custom-made mouthguards are available right here at the dental office. Strong and durable, these protective devices are specially fabricated from a model of the player's own teeth. That means they offer the maximum protection, yet can be comfortably worn during practices, backyard games or championships—an important consideration, since accidents often happen when least expected. (And if you're a parent of a child who plays sports, that's probably something you already know.)
It isn't just football players who can benefit from mouthguards: Those with a passion for soccer, basketball, baseball, martial arts, and dozens of other sports can also get the protection they need from this small (but important) item. So this season, when you're watching or playing your favorite game, think about the extra safety and peace of mind you could gain from a custom-made mouthguard.
If you have questions about custom-made mouthguards, please contact us or schedule an appointment for a consultation. You can learn more by reading the Dear Doctor magazine articles "An Introduction to Sports Injuries & Dentistry" and "Athletic Mouthguards."
By Dental Depot
September 10, 2018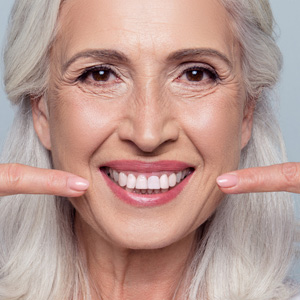 Gum disease is a bigger problem than you might think. More than half of all adults over age 30 have it, and that figure jumps to 70% of adults over 65. If left untreated, gum (periodontal) disease can eventually loosen teeth and cause them to fall out. It can also cause health issues outside of the mouth, including an increased risk of heart disease and other systemic health conditions.
But the good news is that gum disease can be treated—and even better, prevented! Since September is National Gum Care Month, it's a good time to answer some frequently asked questions about gum disease:
What causes gum disease?
Gum disease is caused by certain types of harmful oral bacteria that live in a sticky film called dental plaque that collects on teeth both above and below the gum line. If this film is not cleaned effectively each day, it can eventually harden into a substance called tartar that can only be removed by a dental professional.  As your body tries to fight the bacteria and the toxins they produce, your gums can become inflamed and may start to pull away from the teeth. Eventually, bone beneath the gums can start to break down and with continued bone loss, the teeth could be lost.
How do I know if I have it?
Gum disease doesn't always produce symptoms—especially in smokers. Smoking hides the symptoms of gum disease because nicotine reduces blood flow to the area. However, there are things you should look out for. Gingivitis, a mild form of gum disease, can produce red and/or puffy gums that bleed when you brush or floss. Signs of periodontitis, a more serious form of the disease, include gum recession, bad mouth odors or tastes, and tooth looseness. But the only way to truly know if you have gum disease is to come in for an exam.
What can I do about it?
If you have gingivitis, a professional teeth cleaning and a renewed commitment to oral hygiene at home—including daily flossing and rinsing with antibacterial mouthwash—may be all you need to turn the situation around. Periodontitis may require a variety of treatments, ranging from special cleaning procedures of the tooth root surfaces to gum surgery. The first step toward controlling gum disease is visiting the dental office for an exam.
How can I prevent it?
Regular professional teeth cleanings and meticulous oral hygiene at home are your best defenses against gum disease. Avoid sugary drinks and snacks—which feed the disease-causing bacteria in your mouth—and tobacco in all forms. If you have diabetes, do your best to manage it well because uncontrolled diabetes can worsen periodontal disease.
If you'd like more information on fighting gum disease, contact us or schedule a consultation.